Date: June 8th - 10th! (Friday, Saturday & Sunday)
The 2nd annual Catskills Training Camp is just around the corner! This is a low key adventure with some high intensity training. We will be camping each day in the North Lake Area (see directions below). Most of the training will be trail running & hiking on the Manitou's Revenge Course.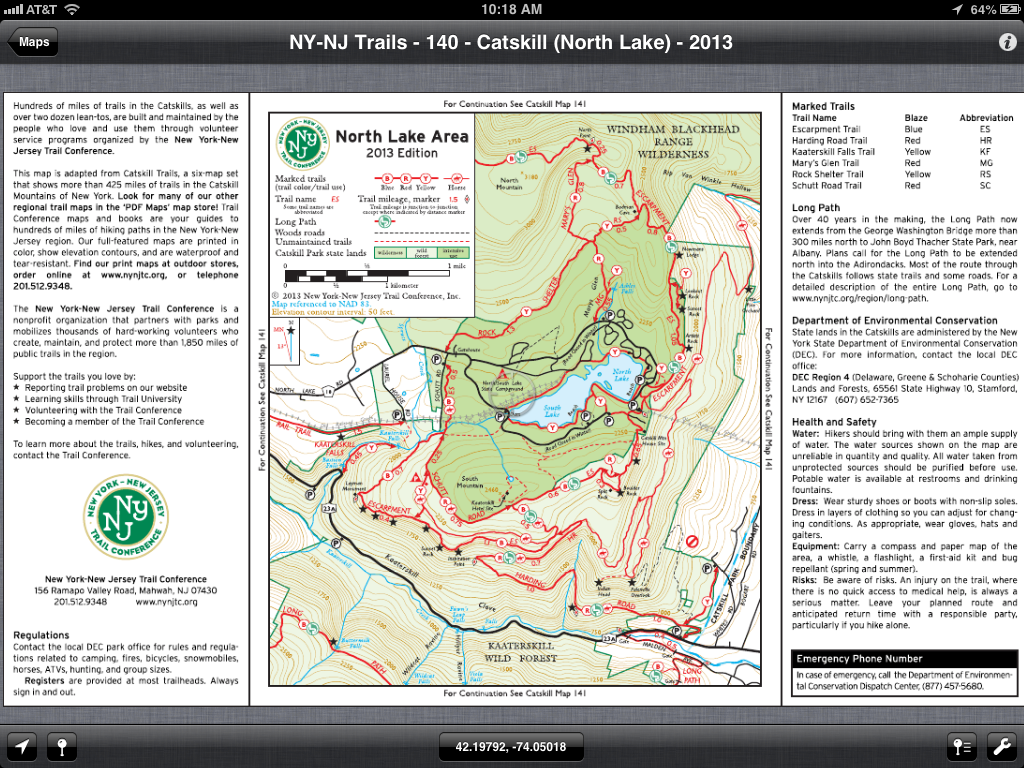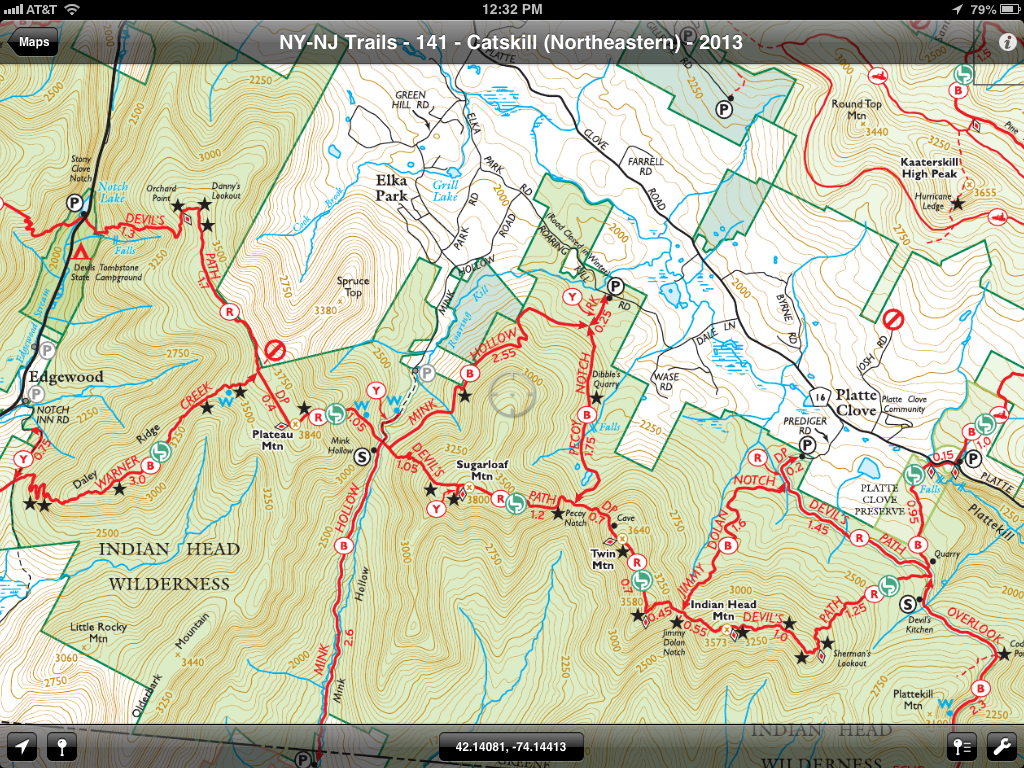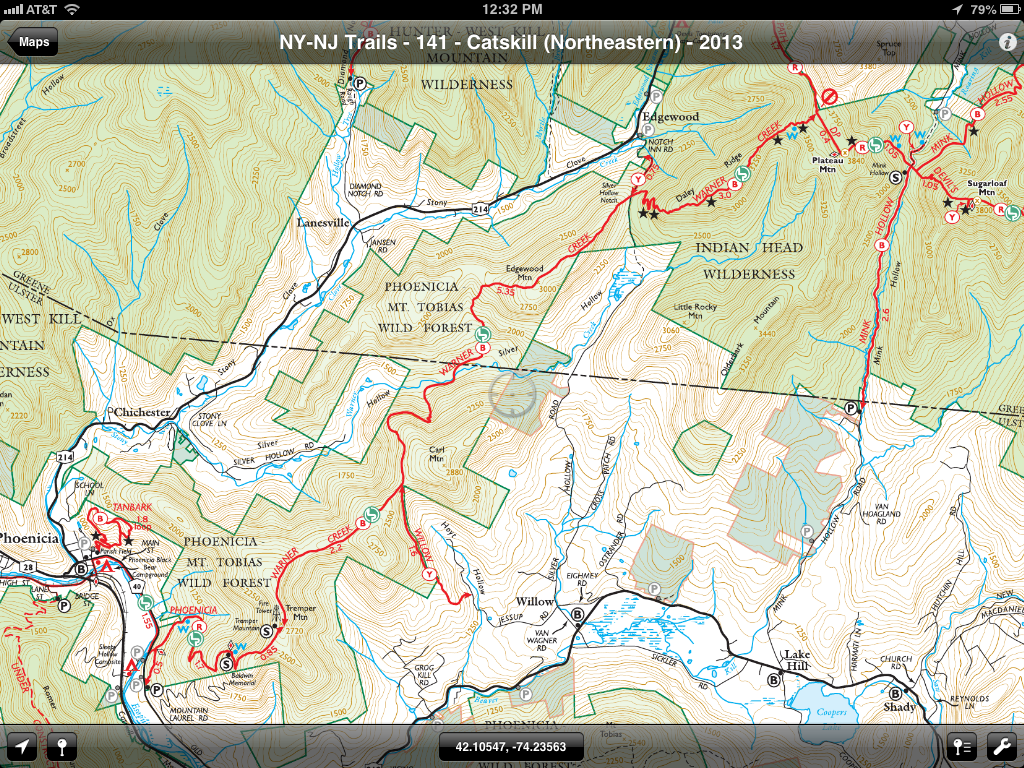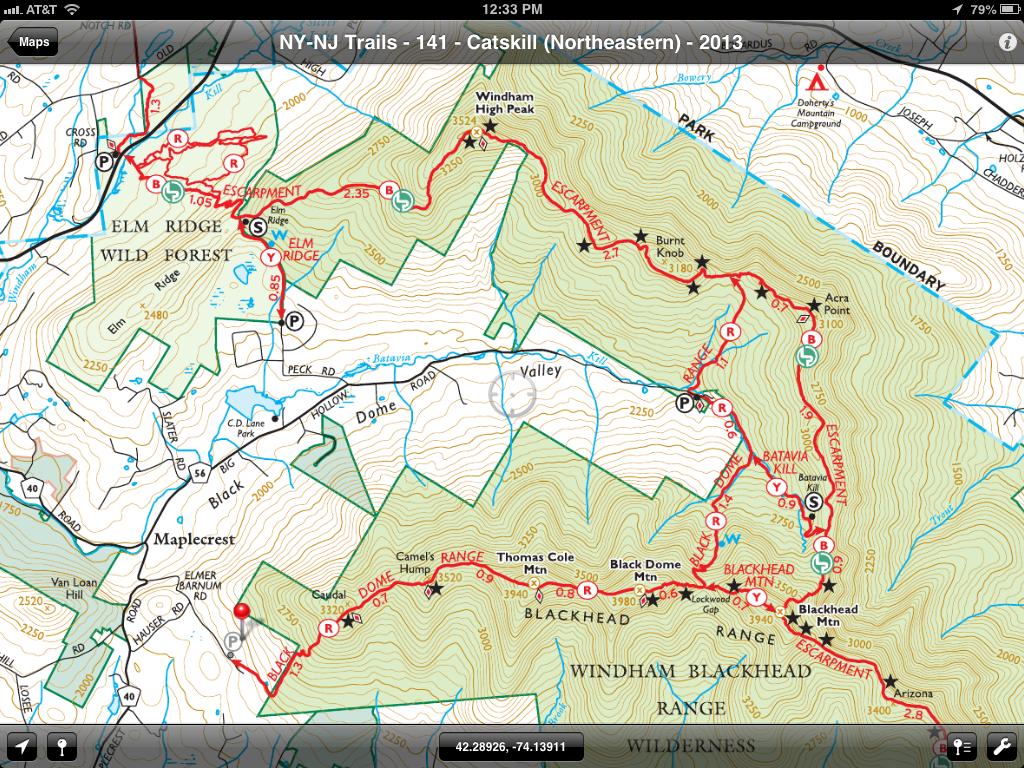 We will be doing a few training clinics and discussions over the course of the camp and this will happen at unexpected times during an adventure or we are sitting by the camp fire. Some of the things we will be discussing are, How to go about your Annual Training Plans, Rest & Recovery, Tapering, Running Mechanics & Efficiency, Strength & Power Training for Endurance Sports and a few others. Also, I would like for anyone or everyone from the team to talk a little bit about their own training, racing & nutritional experiences, strategies and thoughts. We are a team and we can learn a lot from each other so we will take full advantage of all of the experience each and everyone has gained over the years.
The Catskills Training Camp is focused on teamwork and being self supported with aid only at each starting & end point. This means carrying all necessary needs & requirements to cover the planned routes. Gear can be distributed between team members, the stronger can carry more, etc. 1 or 2 water filtration devices will be mandatory (we have 2 that can be provided). You will find the mandatory and optional gear list below.
We will be here each day so feel free to come up whenever you would like, the earlier the better. We have 3 Campsites that can accommodate 6 people and 2 large tents each. Carpooling is best since only 2 cars can be parked at each location. There are a couple additional parking lots for day use as well. We will have 1 big open Canopy Tent and 1 Screened in Canopy Tent on site. We have a bunch of gear we can lend if anyone needs (hiking poles, sleeping bags, tents, packs, etc.), please let us know in advance so we can be sure to bring what you need.
Food & Hydration:
We will be bringing up lots of Fruits & Vegetables. We will also have a stove with 2 burners that you can cook on as normal so bring whatever foods you like. Just be sure the food is stored correctly and garbage is kept down to a minimum. There will be bears in the area and many other animals that like the taste of anything. We will have two 5 gallon jugs of water but be sure to bring some along as well.
Schedule & Route Information:
Friday:
Trail Run/Hike into the night. The route will take you around the North Lake. If you arrive early, get a group together and head out for a run or bike ride if you like.

Start time - 6pm
Duration 2-3 hours
Goal is to loosen the legs up, get you moving a bit and ready for Saturday's early morning start!
Saturday:
Start Time - 6:30am
1st 17.5 miles of the Manitou's Challenge! However, we will take the opportunity to begin at a different starting point then the race. This will allow us to cover more ground, more mountains and a much more scenic route. We will of course do the most important sections of the 1st half of the course. Options for starting points are the beginning of the Escarpment Trail off of Route 23 and heading over Windham Peak or beginning from Elmer Barnum Road off of Route 40 and take the RED trail up and over Thomas Cole & Black Dome Mountains. Either route, we will trek all the way back to our North Lake Campsites!
Duration - ?
Logistics - We will car pool over to the start, preferably squeeze into one vehicle and then we will retrieve that vehicle when we are finished. Joe will most likely bike to pick up the vehicle if anyone wants to join him.
Hydration & Fuel - Pack everything you need for this leg! You will need to carry all of your fuel and and water needs. Friday, we may hike up to Dutcher Notch (Aid Station 2 mile 10.3) and drop water.
Sunday:
Start Time - 5am
North/South Lake Campground to Devils Tombstone Campground via Devils Path or Platte Clover Road Aid Station #6 (mile 31.5) to the FINISH in Phoenicia!
Gear:
Be sure to bring a good headlamp, a backup headlamp or light and extra batteries, preferably lithium batteries. We will be doing a few night hikes & runs. See the complete gear list below.
Mandatory Gear:
Food, gels, electrolytes, etc.

Water - 4 gallons or more

Tent w/fly

Sleeping pad

Sleeping bag rated to 40º or below

Headlamp and Flashlight

Extra batteries

Water bottle (Nalgene)

Bowl or plate, fork & spoon

Stove

Waterproof matches and or lighter

Safety blanket

Toilet paper

Towels

Bug spray

Sunblock

2 liter hydration pack

2 handheld water bottles

Area Map - Catskill Trails 2010 or newer

Emergency Money $$

Watch with GPS and or Compass

Fully charged cell phone

All necessary needs for allergies, etc. (bee stings, poison ivy, etc.)
Optional Gear list:
Pillow

Mug or cup for drinking (tea, coffee, hot chocolate etc.)

Camping Stove

wet wipes

Soap

Camping Chair

Toothbrush/Toothpaste

Camera
Clothing:
Rain gear for camp & adventuring

Long sleeves, short sleeves, Fleece or even a light down jacket

Running shorts

Arm warmers

Gloves

Long pants

Casual wear if we go into town

2 pairs of

Trail Running shoes in good condition

1 pair of Road Running shoes

Hiking boots

4 pairs of socks

Sandals or open toe shoes

Hat

Sunglasses
Getting There:
GPS Info.
(Latitude, Longitude):
42°11'54"N, 74°2'42"W
From the South: Take the NYS Thruway (I-87) to Exit 20, at Saugerties. Follow Rte 32 north for approximately 6 miles to Rte 32A and Rte 23A West. Stay on Rte. 23A to the village of Haines Falls. Make the first right turn in Haines Falls, onto County Rte 18, and follow it to the campground entrance. From the North: Take the NYS Thruway (I-87) to Exit 21, at Catskill. Turn left onto Rte 23 East, to Rte 9W South. Follow Rte 9W through Catskill to Rte 23A. Follow 23A West to Haines Falls. Make the first right turn in Haines Falls, onto County Rte 18, and follow it to the campground entrance.